Price guides for turn key and self builds.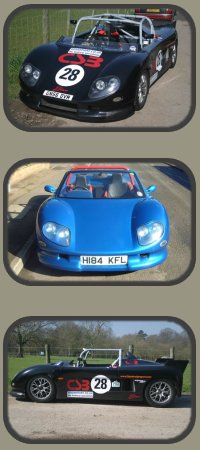 Chassis Pack P.O.A.
Fully bracketed and powder coated chassis Rear Upper and Lower wishbones incl. bushes Rear uprights Rear dampers & springs Front Lower Wishbone, incl. bushes Front Upper Wishbone, incl. rose joints Front dampers & springs Ally. Panels
Body Pack P.O.A.
Bonnet Section Centre Section Rear Body Section Rear Wing Rear frame Front frame
Combined Chassis and Body Pack (Purchased together) P.O.A.
As above purchased together
Chassis and Body Pack Assembled P.O.A.
Suspension alignment P.O.A.
To optimise the exceptional handling of the Blaze RR, a full suspension and steering alignment, using laser-align technology and corner weights is recommended.
Windscreen P.O.A.
Steering column P.O.A.
(modified exchange adjustable steering column)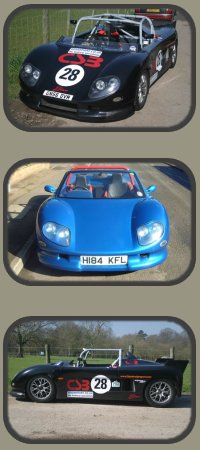 Pedal box assembly P.O.A.
(Brake, clutch and accelerator)
Lighting Pack From P.O.A.
Dip light x 2
Main beam light x 2
Indicators – front and side repeaters x 2
Stop / Tail x 2
Reverse / Indicator
Fog / Indicator
No. Plate Lamp
Wiring Loom (standard) P.O.A.
Cooling System P.O.A.
Radiator
Expansion tank
Aluminium pipes & hoses
Electric fan
Engines New & Secondhand
New Ford DHE 420 2.0L Duratec P.O.A.
Second-hand 1.8 VW Turbo P.O.A.
Motorcycle engine packages P.O.A.
ECU module & loom kit P.O.A.
Brake Kits
Front Discs & Callipers P.O.A.
Rear Discs & Calipers P.O.A.
All prices subject to V.A.T.
For more information please call us on Office: 01622 863122 or Mobile: 07740 537754 or email us at Info@blazemotorsport.com